Working with the community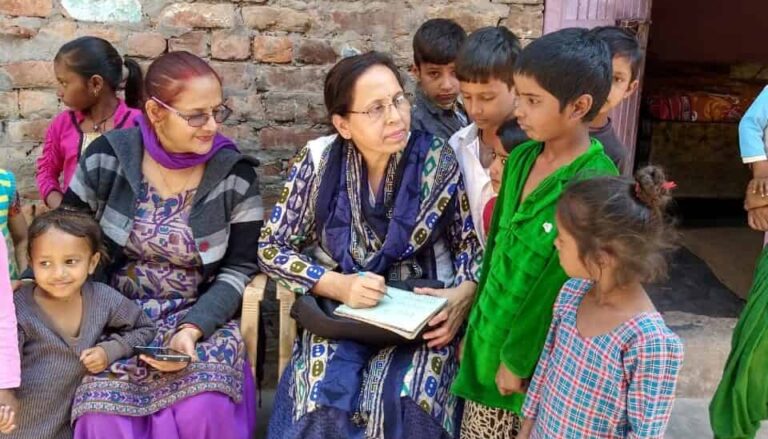 The teachers spend time in the community, in a way that government agencies do not. They go out into the shanty town to find the kids who would not otherwise set foot in school.
After a child is admitted, Bright Sparks works with the families, whose lives are often unstable. For instance, a student may disappear back to the home village for the harvest period. So the school sets work for them to do and helps him/her catch up when they return.
The school also acts as a hub to support the students' families. There are adult literacy and numeracy classes; sessions on parenting, child health, hygiene and citizenship, and health clinics for eye tests and vaccinations.
Skills workshops are run from time to time, to help young adults find paid work. They teach sewing, embroidery and carpentry.
There's strong support from local people. Bright Sparks is well respected by neighbours, community organisations and councillors. Local 'Friends of Bright Sparks' donate gifts, and money for items such as uniforms, furniture and text books. They mentor ex-students moving from secondary school into training or work.
Some give their time regularly as volunteers, giving talks, running yoga classes and offering reading support. Retired teachers do one-to-one sessions, often helping students who have specific learning needs.