As well as the focus on academic learning at Bright Sparks school there is plenty of energy in creativity going on. In any given week there are at least 2 arts and crafts lessons for each class. We don't have a specific Arts and Crafts  teacher currently . We hope to  recruit for this post soon  , your ongoing support will allow us to make this new appointment .

The teachers see the importance of harnessing creativity within each child. Generally speaking arts and crafts are not naturally covered in the curriculum in India at this age, so we are proud that our teachers are enlightening the children with this injection of creativity.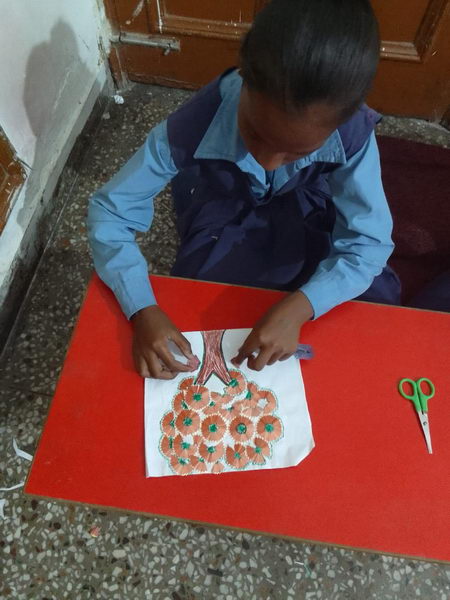 The arts can provide calm and therapy for these children, most are unlikely to have a box of pens, stationary , paints or crayons in their homes, things most children here will take for granted.