What an unusual year it's been for the fundraising volunteer team here in the UK. Creative thinking has been essential to ensure funds keep coming in. The charity bank balance is lower than we would like , this will be the case for most charities following such an unprecedented year.
Usually we would have had a number of social fundraisers from themed supper clubs to 10k runs and marathons . Face- to-face events have had to stop which has meant we are falling behind on our annual  fundraising target.
We are thrilled to have the children back at school looking so happy and healthy, here's a few photos taken since they returned making kites for a festival and in the classroom , masks galore!
The new website and our regular blog updates have provided us with a great forum to communicate regularly and share fundraising campaigns . The two campaigns live now have had encouraging uptakes however we will always welcome more donations . Please take a look at our imminent FaceYoga event on March 4th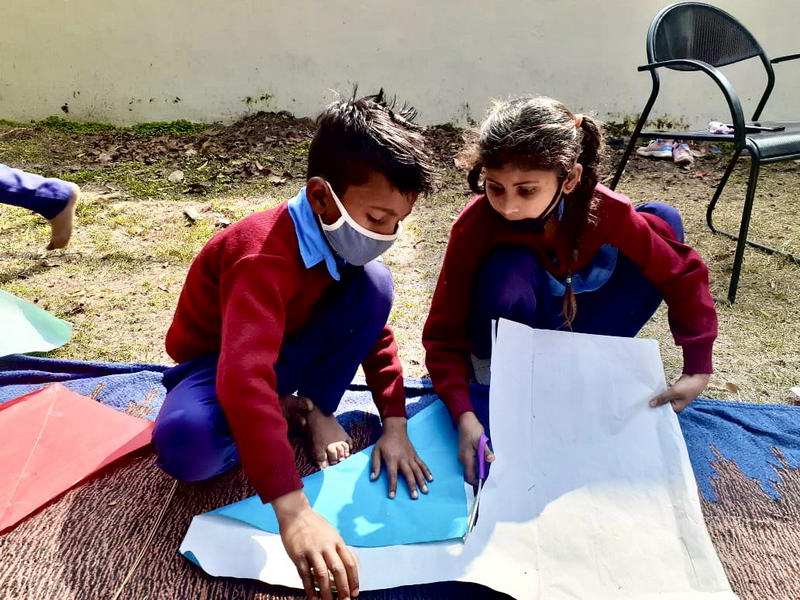 I can highly recommend this event having attended a trial session , it's a wonderful way to spend a relaxing hour on a lockdown evening. At a minimum donation of only £7.50 , it's great value for money. The second campaign is focused on Seeking Seven Sponsors For Seven Teachers. We have a dedicated and capable team at the school so we have used this campaign to raise awareness of our wonderful team and at the same time raise funds to support their salaries.
Thanks for taking the time to read my blog .
Sharon O'Connor Chair Bright Sparks School India