As we begin our festive celebrations here in the UK we take a moment to look back over 2021 – what a year!
We started the year with the school in lockdown, open informally as respite for children needing a moment away from cramped homes.
Over 2020 we had established methods of sending learning tasks by relatives' phones but that system was flawed and fraying, the children were desperate to get back to their school.
Thankfully sanctions eased and the school reopened with social distancing and some classes outdoors. 
Whilst the teachers were working out new ways to deliver their classes the UK Trustees were busy devising new fundraising methods.
In the Spring we hosted an online face yoga session attended by 50 supporters raising £760. We launched a sponsor-a-teacher campaign matching a donor to a teacher. A Trustee published a poetry book giving 50 copies away and generating £500 in donations. A fabulous team of 14 Bright Sparks Brighton Half Marathon runners, led by co-Founder Gail Edwards, raised over £5,000. Two Trustees hosted a wonderful afternoon tea and bazaar event in a private home in Highgate raising over £1,000. Finally, one of our Trustees raised £400 selling original hand prints and picture books at a Christmas Fair in Wales.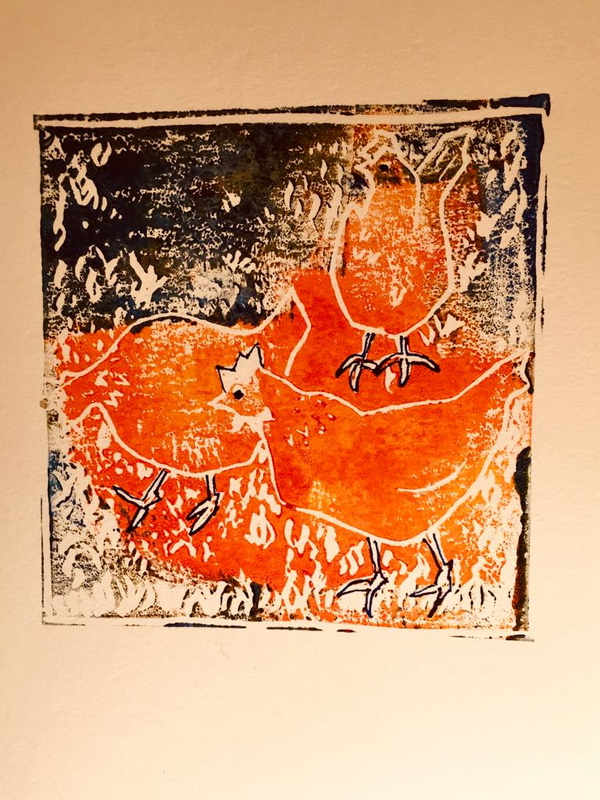 Over the year we continue to support 100+ children who attend Bright Sparks School, 16 pupils at Mohali Public School, and one of our alumni who is now studying at Chandigarh University.
Thanks so much to all our donors who continue to support though regular donations, and those of you who sponsor our fundraisers, attend events or provide one-off donations.
Wishing you all a very merry Christmas and a fabulous new year.