The work of our Trustees is always varied – both in India and the UK. In Mohali this month, the Trustees organised a Free Dental Treatment Camp which involved bringing a large mobile unit and a team of dentists and nurses to Bright Sparks School. All the children were examined, their teeth cleaned and fillings done for many. They were taught about oral hygiene and were excited and delighted with the whole experience. Big thanks to Dr Tripta Ahluwalia (one of the Indian Trustees) and her dental team for bringing it about.
In the UK, fundraising Trustee Marion Rose and fellow creative Meg Marsden began selling their knitted headbands and handprinted cards on the beach. Both belong to a sea-swimming group called Seriol Swimmers in North Wales, who together with other clubs such as Beaumaris Rowing Club and Llandona Knitters have been magnificent in their support. The "Beach Wallahs for Bright Sparks" will continue til the end of August.
Despite the weather being far from sunny, the Wallahs are well past their original target of £300 and are still knitting, printing and selling hard. Thank you Meg Marsden for initiating  the 'pop-up' and for single-handedly changing the headwear of half of Anglesey!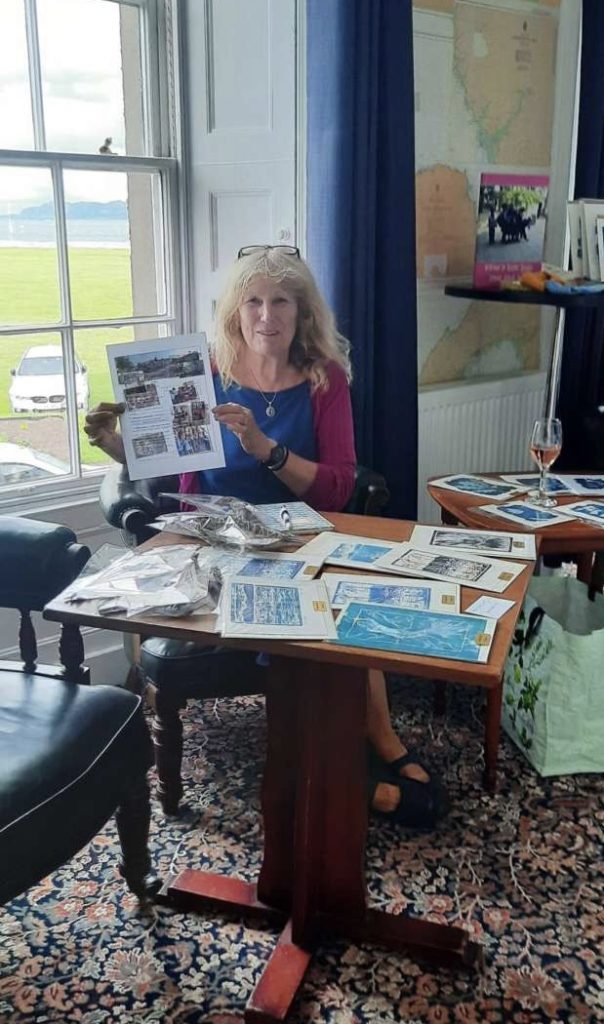 This is just a glimpse of the work that goes on by our Trustees, who are all volunteers. Our biggest thanks though go to all those who donate so generously to our UK charity, thereby giving an education to a group of children they will never meet – but whose lives will be changed quite profoundly.
Thank you